Dearest internet. It's been a long time coming, but my children's fantasy novel, Zeb and the Great Ruckus, has finally arrived! It's been described as 'like 1984 for kids, but with more magic, music and explosions' and will be available for your rapturous enjoyment from the 15th of September!
FACT: Reading this book will give you superpowers!*
* Note: imagination is a superpower. You may disagree with this. You may also disagree with the laws of gravity, and you will be wrong about that too.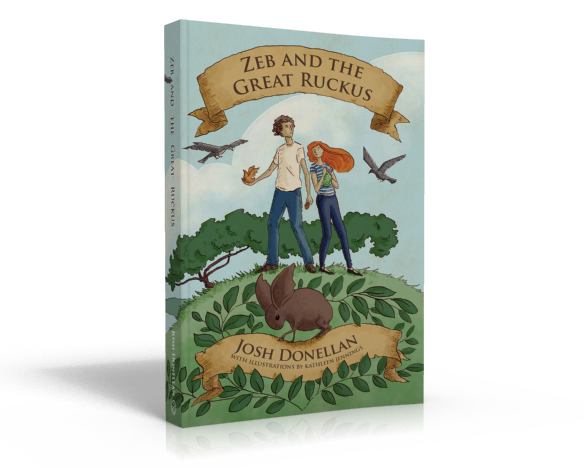 "This is a story made from pieces of all the dreams you had when you were asleep, but then forgot when you woke up."
Hello! You are reading this in order to determine whether or not this book will be of interest to you! Well, congratulations, you obviously have fabulous taste! Zeb and the Great Ruckus is a story about magic, music, fireworks, bewilderbeasts, clockwork birds and weaponised toffee. It has some funny bits, some scary bits, some sad bits, and a rather large bit about a cave-dwelling ruttersnarl which we would tell you about but we don t want to give away the ending. If you like the sounds of any or all of the above, then this is the book for you! If you would rather read a complete history of European haberdashery, please consult your local book emporium.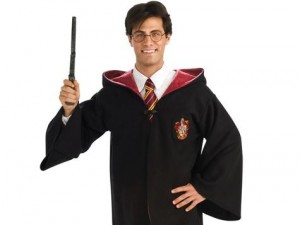 Harry Potter says it's the greatest book he's ever read!*
Technically, it's categorised as a children's fantasy novel, but as I often say categories are for marketing departments and people who are too lazy to make up their minds about things. This isn't just a book for kids. It's funny, it's sad, it's strange, it's a protest novel, it's a celebration of art and music.
*quote attributed to Harold S. Potter – 32 year old amateur taxidermist currently residing in his mother's house in Tingalpa.
I'm extremely excited about the illustrations, which were prodived by fellow Brisbanite Kathleen Jennings. She recently won TWO Ditmar awards (the oldest and most respected scifi/fantasy awards in Australia) and has also been nominated for a World Fantasy Award. Kathleen has a beautiful, whimsical style that encapsulates Zeb and his companions perfectly. Plus, she has an obsession with Daleks that I find thoroughly enjoyable.
Preorders are open right now through Odyssey Books and the Amazon store so hurry up and make with the clickety clicks already! 
(Amusing side-note:  I once had a fan tell me "My mother, who is 82 said 'it's amazing that they can operate the world's largest book store from the middle of a giant south american jungle!'").
You can also check out the 
facebook 
and 
goodreads
 pages. If you enjoy the book and would like to write a kindly review or even send me an
email/tweet/messenger pigeon
, that would be hugely appreciated. I'm one of those nice authors that actually replies to emails (most of the time.) If you hate it, please address your grievance to our dedicated complaint service email:
campbell.newman@qld.gov.au
. Details of the launch party will be announced soon (followed by the super secret after party at my house). You should come. It's going to be one hell of a ruckus.