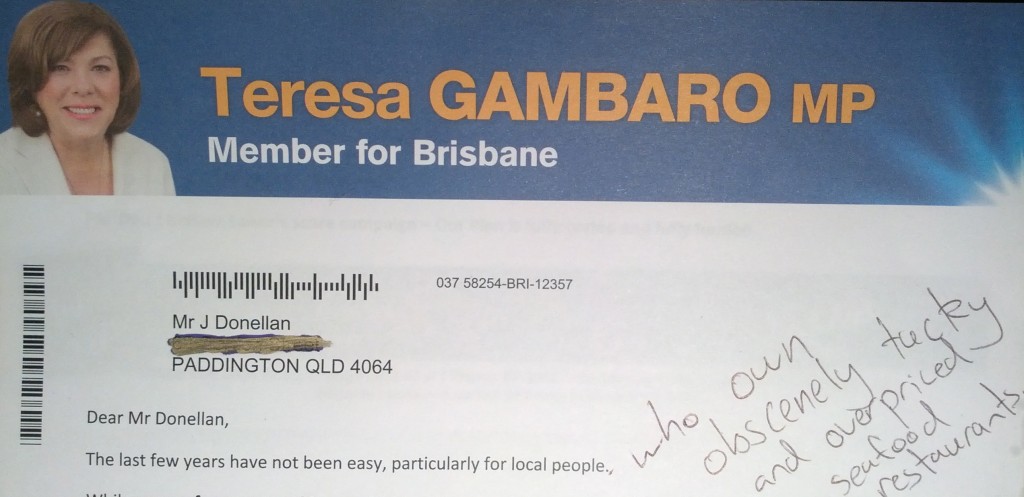 Dear Teresa,
After receiving personally addressed but entirely unsolicited mail from your office for the third time, I decided I would send you a polite request to never again send me any kind of communication at all, ever. This includes, but is not limited to, letters, phone calls, text messages, morse code, Da Vinci code, TV advertisements, billboards, semaphore, smoke signals, interpretative dance, gorilla grams, messages in bottles, tiny holograms delivered via droids, messenger pigeons and rickrolls.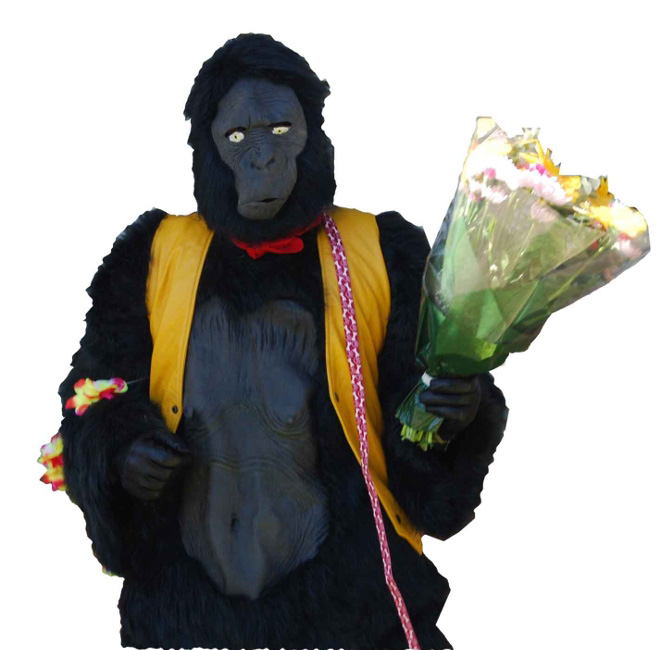 Even if some bizarrely selective cataclysm destroys all human life on earth except for me and you, I still don't want to hear from you. I'll be quite busy enjoying my post-apocalyptic life by growing a prodigious beard and staging a production of Streetcar Named Desire with a cast of rats and possums, thank you very much. And no, you are not invited to the premiere.
You want me to vote for your party. I get it. But unfortunately, this is impossible due to the fact that I have:
a) a conscience
b) a brain and
c) access to trustworthy news services that are not owned by Rupert Overfiend Murdoch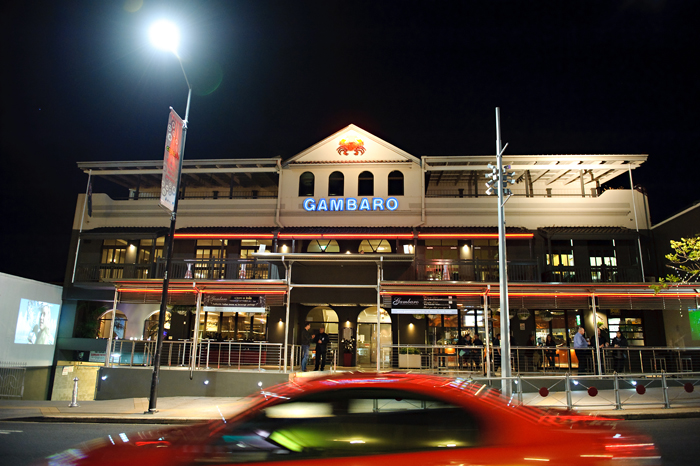 Also, just a quiet word of advice from a fellow epistolarian, starting your letters with 'the last few years have not been easy, particularly for local people' in fucking Paddington is a bit rich. Round this neck of the woods you can't spit without inadvertently hitting an antique shop, designer clothing store or obscenely tacky and overpriced seafood restaurant.
If you're going to make comments like "immigrants should learn to wear deodorant, queue correctly and speak English in order to deal with racism", then you've got about as much chance of getting my vote as I have of winning a gold medal for dressage whilst simultaneously reading War and Peace in the original Russian, preparing crème brûlée and reformatting my hard drive.*
In conclusion:
FOR THE LOVE OF GOD STOP SENDING ME MAIL NOTHING ON EARTH WILL EVER CONVINCE ME TO VOTE FOR YOU AND YOUR TEAM OF VERMICULAR, SOULLESS CRETINS.
Swarm Regards,
JM Donellan
* Have you ever tried reformatting a hard drive? It's really hard.