Dear Mr Langbroek (State Minister for Education) and Mrs Collins (Federal Minister for School Education),
I'm sure that your political parties are very busy 
dismantling essential health services
 and implementing 
draconian internet security protocols
 respectively. I would, however like to borrow a few moments of your valuable time to talk about an important issue, which is the dire lack of fictional texts featuring clockwork birds, obscure musical references, weaponised toffee and bewilderbeasts in the national school curriculum. Currently the new QLD curriculum has Rowan of Rin by Emily Rodda as one of the required year 4 texts. Now, I'm sure Emily is a lovely person, and some of my students do genuinely enjoy her work. However, many of them, when faced with the task of reading her work, make a face like this: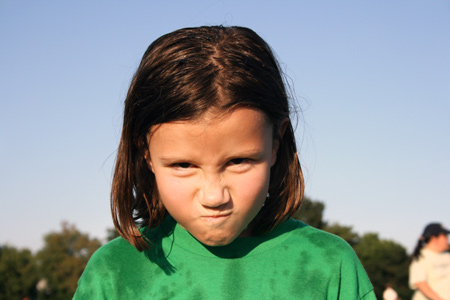 Here is an actual quote from an actual student at an actual school:
"It's boring. And when it's boring I can't concentrate and then I can't do my work. Reading it makes me feel like my brain is made of grey jelly and the grey jelly is tired and grumpy. Also Jill said I smell like a sweaty bear. Can I throw my scissors at her?" Actual students may, to you, resemble strange mythical beasts, given that in your role as two of the most influential people of education in the country you are not at any time required to talk to actual students so much as read reports and analyses written by people who have met them in an academic capacity, which one can only assume is far more efficient.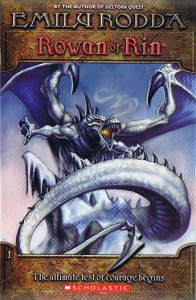 "Roar! I'm a dragon! Roar! I make no more than a cameo appearance in this book! Roar!"
I'll admit that Rodda got it right with the bit about dragons. Kids love dragons. I mean, hell, who DOESN'T love dragons? There aren't nearly enough animals, mythical or otherwise, that can projectile vomit fire. But despite the fact that there is a dragon on the front cover we don't get to meet the damn thing until the last 20 pages, and even then it only sticks around for a couple of dozen paragraphs before never being seen again. That's false advertising if you ask me. If you applied the same approach to film advertising then the poster for The Dark Knight Rises would have looked like this: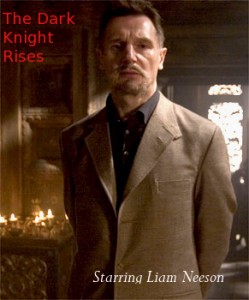 Luckily, I have an easy solution for you. Simply give the ol Rowan of Rin a rest for a little while and try out this really great new book that I 
wrote
 read recently called 
Zeb and the Great Ruckus
. It's got everything a kid could ever want! Explosions! Guitars! Bewilderbeasts! Action! Magic!  
An allegorical warning about the dangers of an overly authoritarian government 
 valuable life lessons!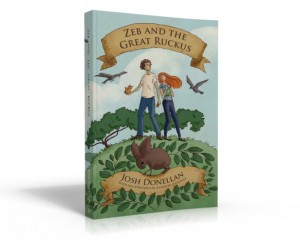 As you can see in the chart below, Zeb and the Great Ruckus outscores Rowan of Rin in all five essential learning categories. It also beats War and Peace and Macbeth by a phenomenal margin. Based on these criteria, Zeb's literary prowess and educational potential is empirically clear. Plus, a portion of the proceeds will be donated to the
Indigenous Literacy Foundation
, and we all know that your parties could certainly stand to improve their efforts in regards to Indigenous education now don't we? On an unrelated note, I'd never realised what a clearly terrible novel War and Peace is until reading this chart just now. Sheesh.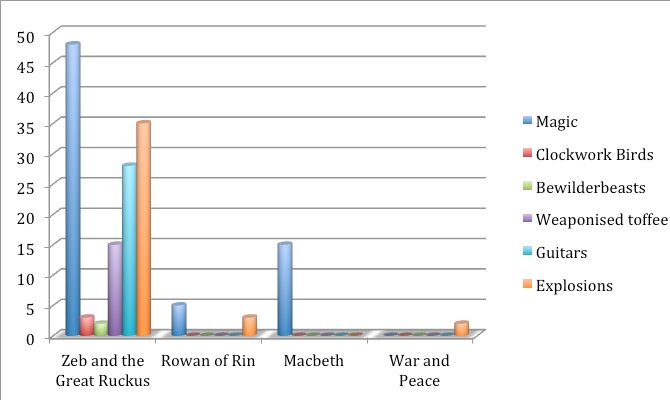 Data analysis courtesy of the Ministry of Truth
I urge you to make Zeb and the Great Ruckus one of the required texts for the national curriculum. I suggest that you
put in an order
for say, I don't know, 2 million copies sometime with the next fiscal quarter, and I look forward to seeing a generation of children making this face:
PS: The official Zeb and the Great Ruckus launch party is on the 21st of September at Black Cat books. It will be loud, messy and amazing. Facebook event here, everyone in the world is invited.