HELLO THERE!
How are you? I'm well. I mean, I am now. I did enjoy a brief little jaunt in the emergency room because a team of furious invisible werewolves were trying to tear open my brain whilst huffing over me with hot, rank breath (I believe the medical term is 'Influenza A') but then I took a lot of potent medicine (yay science!) and lived to go to my book launch. This is fortunate, because being dead at my own book launch would have put quite a dampener on things. Although, come to think of it, it would have made for gangbuster sales…
Nevertheless, it was a grand evening. There were some astoundingly good performances from some of my Write Club students. If you've never heard an adorable nine year old girl get up in front of a hundred people and tell a story that starts "This is the story of how I died," then you haven't lived. Or died, for that matter.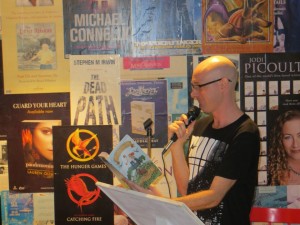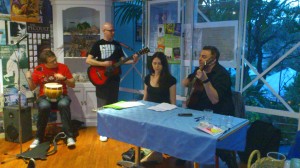 Kathleen Jennings, the illustrious illustrator, was there to sign some books too and even did up this great little sketch of the kids.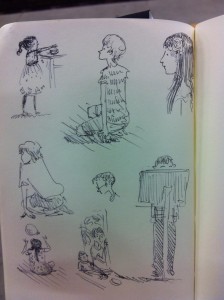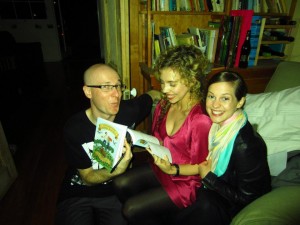 And then there was the after party. It was one hell of a ruckus, featuring a bunch of great bands and some of Brisbane's best poets. However, I'm not allowed to discuss details because of…um…legal reasons?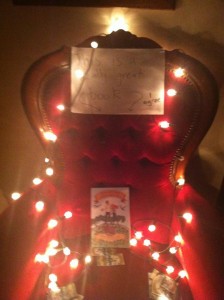 Black Cat books has only a handful of copies left if you want to run in and snap one up, otherwise it's available direct from Odyssey Books and all the other usual places. If you were one of the gorgeous people that picked up a copy on the night I would love love love for you to put up a review on goodreads, amazon or just yell at people on the bus about how great it is. I will thank you with all of my heart and most of my liver.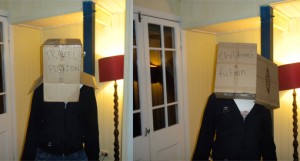 PS I recently did a post for my friend, the wonderful poet and author Jessica Bell about placing art in boxes. You can read it here.