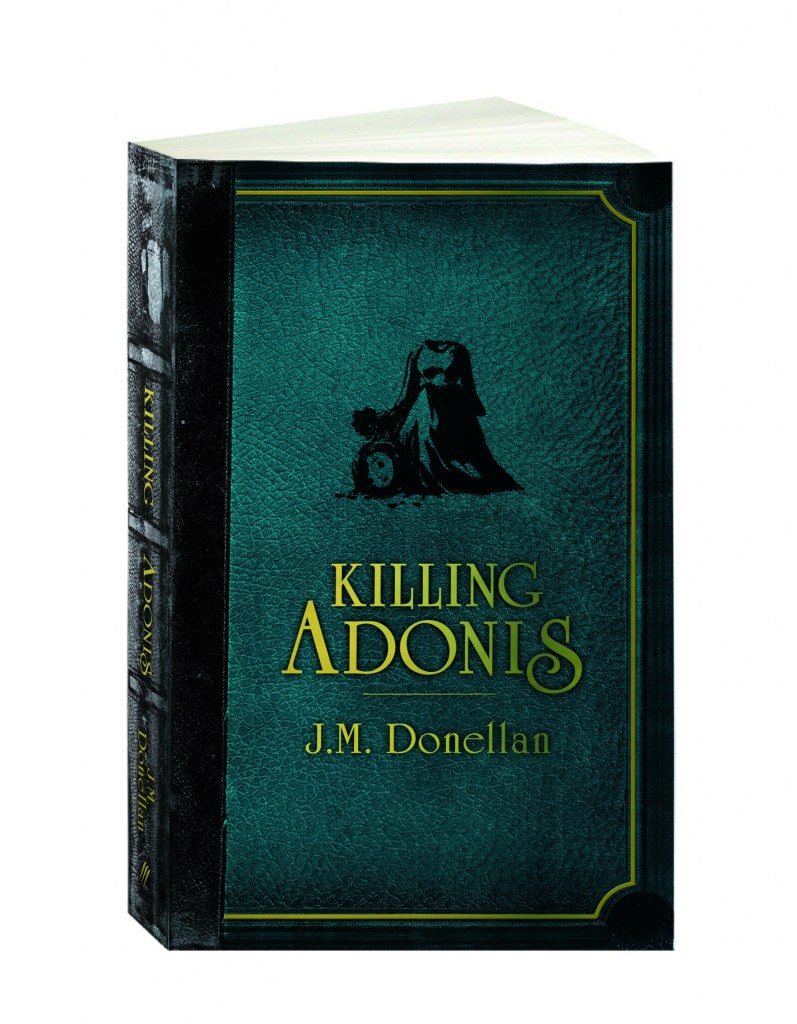 Dearest denizens of the interwebs, I am extremely incredibly tremendously and wondrously thrilled to present to you the cover of my forthcoming novel Killing Adonis. I'm hugely impressed with the team at Xou Creative as well as my publisher Pantera Press for coming up with a design that enigmatically alludes to the dark and comedic aspects of the novel in a way that is captivating and unusual. The cover itself will have a faux leather feel, and as a huge book nerd I'm excited that it will have a special little tactile element.
The blurb is as follows:
LIGHT DUTIES.
LARGE PAY. 
NO QUESTIONS ASKED OR ANSWERED.
After receiving a curious invitation, Freya takes a job caring for Elijah, the comatose son of the eccentric Vincetti family. She soon discovers that the Vincetti's corporate rivals have a nasty habit of being extravagantly executed, their labyrinthine mansion hides a wealth of secrets and Elijah was never the saint they imagine him to be.
 As if that's not enough, Marilyn Monroe keeps appearing, apparently unaware of the fact that she's very much deceased. And there's something very strange about the story that Elijah's brother Jack is writing…
 Killing Adonis is a tragicomic tale about love, delusion, corporate greed and the hazards of using pineapple cutters while hallucinating. 
The launch party will be held at the Motor Room in West End on September 27 and 100% of everyone everywhere is invited. This will not be your ordinary book launch, we are going to have slam poets, bands, circus performers, fireworks and all manner of wonderful weirdness. Official event page and invites will be available soon. See you there.
ex oh ex oh
JD