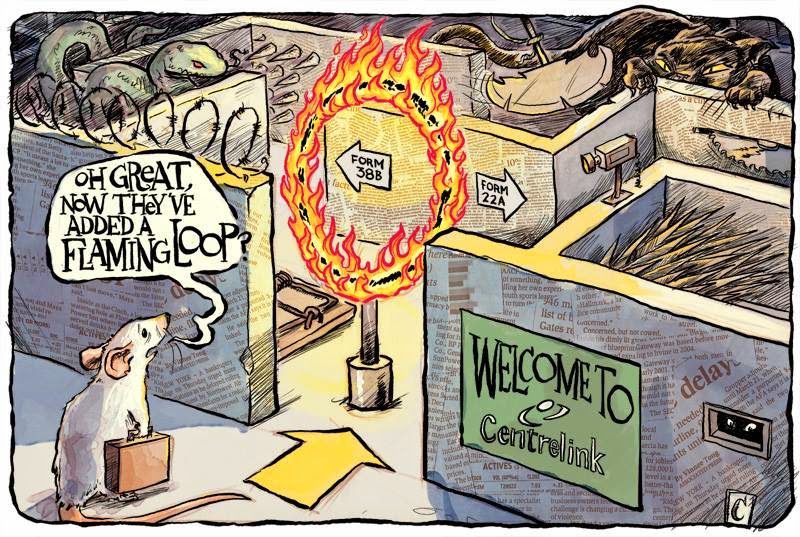 I make the call with the rejection letter in my hand. The phone rings for a moment, then the line goes dead. I really never thought I'd long for the days when being on hold to Centrelink for hours was the best possible option. Now the phones don't work at all.
I drive to the office, there's no parking. I park in a nearby shopping centre and walk out of the carpark. I'm aware that this is technically illegal, but it's fairly hard to care about such trivialities when you have a family member – let's call him Sam – who is homeless, physically and psychologically deteriorating, and being incessantly hounded by debt collectors. How odd that Centrelink staff are so implausibly difficult to reach and yet for some reason the debt collectors they employ appear to have infinite time and resources.
The Centrelink office is predictably packed. I join the queue of people staring at their phones and muttering irascibly. A young family lines up behind me, they are utterly incredulous about the length of the queue. Obviously, they haven't had to do this for a while.
I reach the front after about fifteen minutes, and manage to make my request without breaking into tears, so that surely counts as a win.
"I'm trying to help a family member. We've been coming in here for four months I think.  Maybe it's five? They still haven't received anything. No money. No healthcare card. He can't afford medication, he's running up debts, he doesn't have stable accommodation." I pause, the attendant is still looking at me expectantly. I'm not sure what else to say. "Is there a way to get the application fast-tracked?" He nods and says,
"Take a seat, we'll see what we can do."
I feel weary and ruined, but I decide to try and make the best of the long wait time. I'm lucky enough to have a flexible schedule as a freelancer, although it does mean that the hours I'm spending here will take away from my earnings this week. It's strangely ironic to note that visiting Centrelink is going to reduce your weekly income. Still, if I had a conventional office job I wouldn't be able to contact them at all, so there's that. I make a few work calls, answer a couple of emails and then crack open my book.
The young family comes and sits next to me. Their son, he looks to be about four, studies my face with the unabashed curiosity that only kids get away with.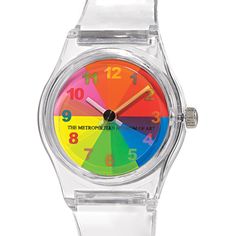 "You're bald!" He pronounces, as though he's telling me I have wings or a tail. I look up at him and laugh.
"Yes, that's a true story."
"But you've got lots of hair on your face?"
"Sort of the wrong way round isn't it?" He nods.
"You've got a mixed-up head."
"You know, you're not the first person to tell me that."
I try and focus on my book, but the kid persists. "I have a magic watch!" he announces. As far as non-sequiturs go, it's not bad.
"Yeah, it's really magic? That's cool." He looks down, thinks it over and says,
"Nah, just pretend."
"Ah, that's a shame." He changes his mind, perks up and says,
"Kidding, it IS magic! It can fast-forward time!"
"Well, I could sure use that power right now." His mum takes him by the hand and says,
"Come on, let the man read his book," she smiles at me and they disappear outside, leaving dad to wait for his turn.
I wait for an hour. I know most of the faces here now, the people at the check-in, the gigantic security guard with the dissonantly friendly smile. I try and not think about the severity of the situation. How the dozens of back and forth discussions I have with these people that seem so promising but then go nowhere are the last lifeline that is available to Sam.
We'd spent months compiling masses of medical documentation from Sam's psychologist and GP, submitted it to Centrelink, and after a two month wait we received…a five-figure debt notice. Once I'd managed to yelp a panicked request down the phoneline I was told to 'just ignore it.' This was back when the phones still worked, of course. Then, finally Sam had a phone interview a few days before Christmas. We chatted to a friendly older lady for about twenty minutes and two weeks later the letter arrived: CLAIM REJECTED.
Apparently the opinion of a genial Centrelink employee who has never met him holds more validity than the shared medical opinions of his doctor and psychologist. I felt as though I'd doubled in mass, it became harder to transport the weight of my own body from one place to the next. For a few weeks, I felt anger and depression bubbling away beneath my skin. The slightest irritation would set me to screaming. I was embarrassed at my anger, and angry about my embarrassment. The thing I feared most- ending up in the same state as Sam – seemed like it was coming closer to reality by the very act of trying to help him.
I saw a counsellor of my own, vomited the whole story in a rapid stream as soon as she shut the door. I sobbed breathlessly for a couple of minutes, the first time I'd cried in front of a stranger in decades. She told me "You should have started seeing someone sooner, this is too much for one person to deal with on their own."
Finally, my name is called. I push the memories of the past few months away and approach the desk. The lady there greets me with a warm smile, and asks me for the password for Sam's file. I panic. He stopped checking mail and email years ago, as a result I'd had to reset all of his accounts; email, Medicare, Centrelink, phone. I have dozens of passwords stored in a folder at home. She looks at me expectantly.
"I don't know, I can't remember it." She frowns.
"I'm sorry, I can't help you if you don't know what it is." I feel like setting things on fire, smashing chairs through windows, jumping from the nearest rooftop. I look at her in utter disbelief, close to crying for the second time today. Then I say,
"I have ID?"
"Oh yes! That's fine too."
I deflate with relief and hand her my driver's license. She tells me that the claim is taking so long because it's with the complex assessors. I tell her that we were informed that even though the disability claim had been rejected, we could reapply and in the meantime, Sam would be able to access Newstart. Until the claim is approved he can't get a healthcare card and therefore can't get medication. Apparently, one of the reasons his claim was rejected was because 'he hasn't consistently stayed on medication long enough.' He can't get medication until his claim is approved. But he can't get his claim approved until he's been on medication.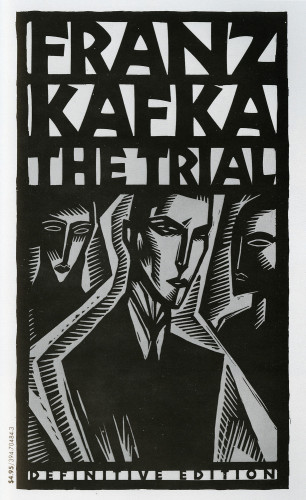 While I confess a great fondness for Kafka's novels, I honestly never thought I'd end up inside one of them. She tells me she'll attend to it personally, I'll hear from her in a few days. I say thanks, exit into the blazing heat of the afternoon and walk the several blocks back to where my car is semi-illegally parked.
Everything on the radio annoys me, even the songs I usually love. The question that keeps buzzing furiously in my brain is this; I'm a well-educated, well-resourced Australian citizen who speaks English as a first language, if navigating Centrelink's diabolical labyrinth is this harrowing for someone like me, how the hell does someone with limited English and/or education manage to make it out alive?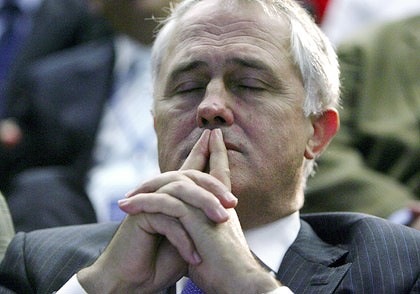 I compose this little reflection in my head as I drive, feeling guilty for not having made a follow-up appointment with my therapist. The problem is; writing is much cheaper and more convenient than therapy. The news comes on. People are talking about how the Prime Minister has been yelling at his opponent, calling him a sycophant. The newscaster talks about the head of Australia Post earning over five million dollars last year. Much like the haggard, frustrated occupants of the office I've just left, these two receive their income from tax dollars. If men like this had to go through the same Kafkaesque nightmare as Centrelink clients to get paid, I wonder how quickly the systemic infrastructure problems would get fixed?