For the last few months I've been working on the script for a project called Six Cold Feet with the luminously talented actor/producer Jessica McGaw. We are now beginning the overwhelmingly wondrous and wondrously overwhelming process of casting. We're really excited about this project, and it'll be a really fun and easy recording process for the cast. You won't even need to worry about spending hours in hair and make-up or weird costumes or anything! You can show up to record in your pjs if you want.
We're looking for male and female actors across a variety of ages for the different roles. Full brief and contact details are below. I look forward to hearing your vocal wizardry.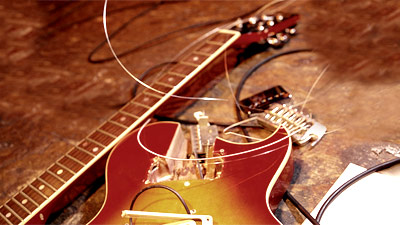 This project will take the form of a ten-episode fiction podcast told in the style of 'found audio' (the audio equivalent of a found footage movie).
The story follows the disappearance of a musician and her brother's attempts to find and help her. He interviews friends and family, uploading recordings to their band's website in the hope that fans will help find her. As the series progresses the audience begins to realise that he is an unreliable narrator and there is a lot more to his family and the town they live in than he is willing to reveal.
When he finally finds his sister, she confronts him about of his distorted version of reality, and he is forced to either leave the world he knows behind or surrender to delusion.
Six Cold Feet is set in rural QLD and will be presented with a soundtrack of both old blues songs that mirror the themes of tragedy in music and the tortured artist as well as original recordings made by the cast. It is inspired by the mystery and mythology surrounding musicians such as Robert Johnson, Syd Barrett, Kurt Cobain, Nina Simone and Janis Joplin.
This project is profit share and after costs are recouped, actors will be paid based on their time commitment, size of role and rehearsal attendance.
If you would like to audition, please email jess_mcgaw@hotmail.com to receive a cast list and excerpts.