This year I – along with the rest of the known universe – have been feeling increasingly disenfranchised with the state of modern journalism. The 24-hour-news cycle, Russian fake news farms, real news being called fake news, fake news passing as real news, fake juice being called real juice and then placed into $400 dispensers, it's a quagmire of questionable quantity over all too rare quality. Good  journalism still exists but – much like Ryan Gosling visiting a wax museum exhibit of 'Ryan Gosling through the ages' – it's difficult to find the genuine and actual amongst a forest of false facsimiles feigning the factual.
I've been spending less time reading the news and more time reading books. This is not to say I wish to be less informed. It's just that when the news cycle starts to include responses to op-eds of something someone may have possibly said according to sources who cannot be named because they are imaginary best friends and/or drug-induced hallucinations, I start to develop a craving for long-form, in-depth writing that can't be sated by listicles, tweets, or articles. In confusion: here's a list of some of my favourite books this year.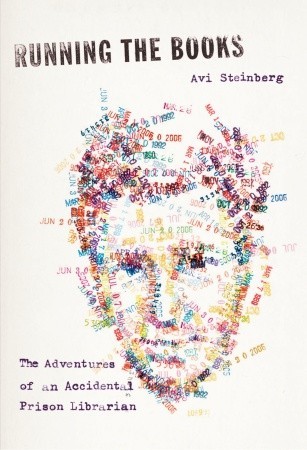 RUNNING THE BOOKS by Avi Steinberg
I've been doing a lot of research on prisons lately, including the brilliant Ear Hustle podcast and Ted Conover's revelatory Newjack: Guarding Sing Sing, but I particularly enjoyed this book. Steinberg shares anecdotes ranging from the bittersweet to the brutal. My favourite part: learning that male and female prisoners shared the same library at this facility, but on alternating days, never being allowed to meet in person. They would write each other love letters (known as 'kites') and leave them in the books in the library. I'm a sucker for stories of human connection in the face of adversity, and throwing a library in the mix just sweetens the deal.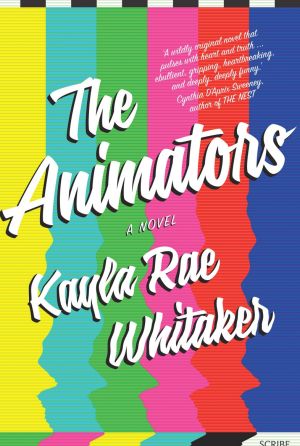 THE ANIMATORS by Kayla Rae Whitaker
I'm grateful to the relentlessly fabulous Avid reader bookclub for pointing me in the direction of this book (along with a few others on this list.) If you enjoy reading and aren't part of a book club, not to put too fine a point on it, but what the fuck is wrong with you? Just kidding. Mostly.
What I loved about this book was the way it explored the friendship of the two lead characters and took them to places that were unexpected and thoroughly genuine in their presentation. Although it deals with some extremely dark content, there's a verve that resonates throughout the novel that makes it feel ultimately uplifting in spite – or perhaps because of – what the characters go through. I got to see Whitaker speak earlier this year and she was charming and engrossing and also was a fellow fan of the Maxx, so she can chalk me up as a lifelong fan.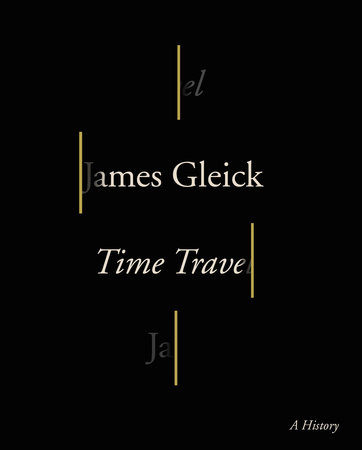 TIME TRAVEL: A HISTORY by James Gleick
Before I read this book I had an idea of myself placed on a continuum in which I was aware of a future self who would eventually read this book. Eventually I became that self looking back at a past self who was yet to experience having read this book, but who would eventually become the self that I now was, who was formerly the person who had not read this book but intended to become the person in the future who would have read this book after having been someone who intended to read this book, and further back still someone who was unaware of this book but upon becoming aware of its existence would desire to be a future self who had read it.
THE SELLOUT by Paul Beatty
Beatty writes like the world is on fire and he is yelling commands to put it out in some places and pour gasoline on others. His writing is vivacious, lyrical, insightful, clever, and angry. There are plenty of writers who can pen a great story and construct engaging characters, but so few where you can read a paragraph and instantly match their particular flavour and style to the writer. By way of example, this masterful snippet:
"I'm so fucking tired of black women always being described by their skin tones! Honey-colored this! Dark-chocolate that! My paternal grandmother was mocha-tinged, café-au-lait, graham-fucking-cracker brown! How come they never describe the white characters in relation to foodstuffs and hot liquids?
Why aren't there any yogurt-colored, egg-shell-toned, string-cheese-skinned, low-fat-milk white protagonists in these racist, no-third-act-having books?"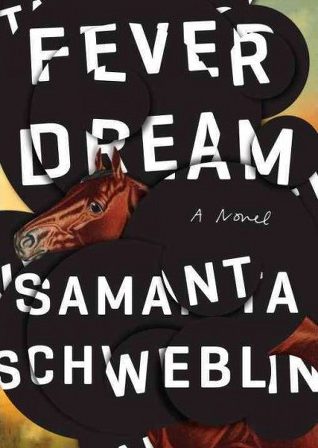 FEVER DREAM by Samantha Schweblin
It's been far too long since I read something so brazenly surreal. I know that Twin Peaks comparisons are woefully overused, but I think in this case it's warranted. This a short, fascinating K-hole of a novel. Concise, hallucinatory story and scenes that whir and eddy around the page. I'll definitely read this again.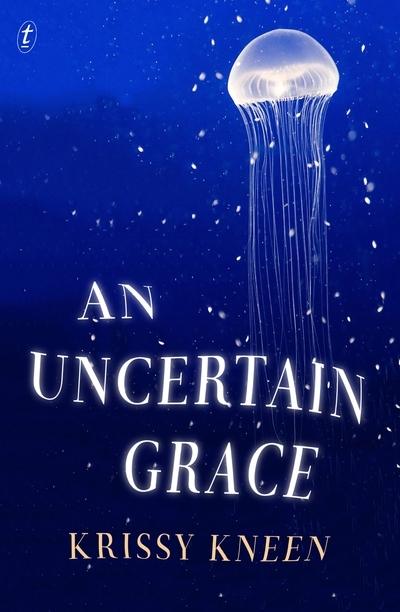 AN UNCERTAIN GRACE by Krissy Kneen
Another Avid recommendation, penned by fellow Brisvakistanian Krissy Kneen, this was a bizarre and beautiful book. It shifted times, perspectives and characters to examine human relationships, sexuality and consciousness. An Uncertain Grace made me feel at turns uncomfortable, intrigued, enthralled, and appalled. Much like the human experience that novels are supposed to reflect, it was complex and surprising.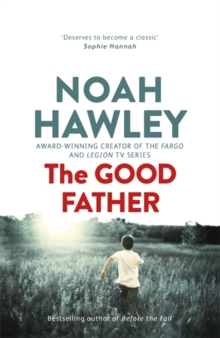 THE GOOD FATHER by Noah Hawley
In the arts (as in most facets of life) jealousy can be debilitating and insidious. However, it is REALLY hard not to be jealous of Noah Hawley. Not only is he an incredible author, but also the showrunner of the brilliant Fargo and the incredible Legion. The latter is, for my money, the best show on TV right now.
In any case, what I love about this book is its perspective. It examines a man, Paul Allen, who has recently discovered that his son has been accused of assassinating a presidential candidate. The way Hawley explores Allen's denial, fear, confusion and endless questioning of his own possible failings as a father who may be ultimately responsible for this violent act is a far more fascinating approach than simply examining the shooter himself.
In an age of violence (largely perpetrated by men) works that analyse the origins and causes of extreme acts are essential. I've thought about this book almost every day since I read it six months ago.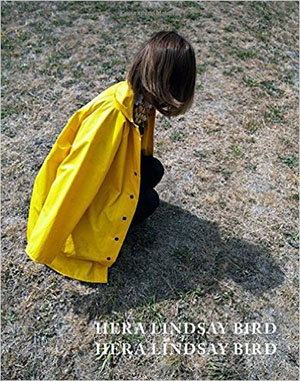 HERA LINDSAY BIRD by Hera Lindsay Bird
My best friend Alex brought this collection back from NZ for me and sweet jelly Jesus on graham crackers it is good! Filthy, hilarious, insightful, Bird is everything I love in a poet. I was lucky enough to tell her how much I admired her work when I met her at the Queensland Poetry Festival this year but she looked at me like I was a weirdo (which, to be fair, I am) and I slunk away awkwardly. You might've seen her poem Monica flitting about the internet, every one of these pieces is just as entertaining.
PS: the aforementioned Alex is currently raising money for the National Resources Defence Council  by riding across the entire mainland USA. A lot of us like to complain about politics (like me) but it's people like Alex who actually roll up their sleeves (or bikepants, as the case may be) and get the work done. Flip him some money if you feel like donating to a worthy cause and making the world a slightly less shitty place.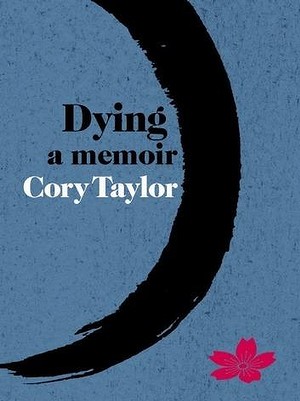 DYING: A MEMOIR by Cory Taylor
This year I lost two wonderful friends and as a result I've been obsessing over death and mortality. I thought that reading this book might help. It didn't. At all. But it was a brilliant book, so there is that. Taylor has a enrapturing candour to her writing that makes this short but fascinating book an absolute must read.
Death is one of the few things that truly unites all of us, and it's rare to see it examined so honestly and thoughtfully. I also recommend checking out the interview she did with Richard Fidler.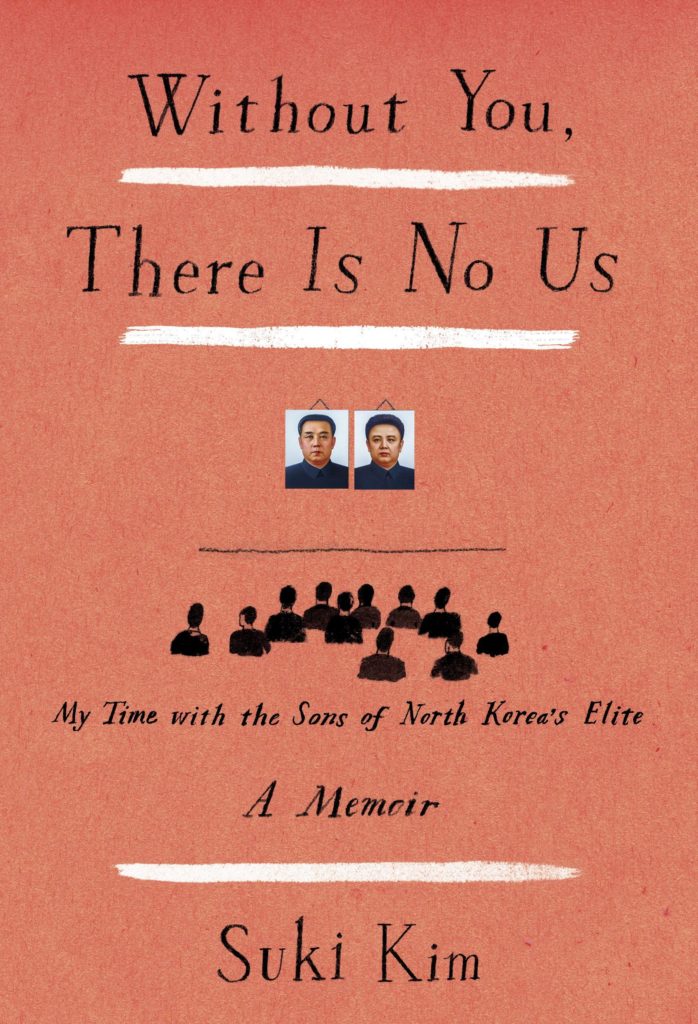 WITHOUT YOU, THERE IS NO US by Suki Kim
Given the current (appalling) state of journalism I have more respect than ever before for writers like Kim who engage in long-form investigative journalism. For this book, she undertook great personal risk by posing as a christian English teacher in order to gain access to one of the most closed nations on earth. She writes about experiences such as her students asking her things like 'Is it true everyone in the world speaks Korean?' A fascinating and terrifying reminder of what can happen when you allow propaganda and dictatorial thinking to subdue information (Australia and America, I'm looking at you.)
I'll write up another entry with the bad and the weird picks for the year soon.* Also, if you like books, maybe you'd like to check out one of mine? My last novel, Killing Adonis, received a Kirkus Star, which is sort of like a Mario star in that it grants temporary invincibility and superspeed.
*denotes a length of time ranging from 'tomorrow' to 'the heat death of the universe.'