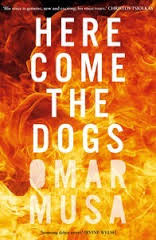 Here Come the Dogs by Omar Musa
There's a reason why this book is appearing in a myriad 'best of' lists this year – well more than one actually – in short; it's really fucking good. It's a bleak, unflinching and sometimes hallucinatory piece of work that flips between poetry and pose with disconcerting ease. Omar's finely honed skills as a poet and lyricist are well manifested in his debut novel. I had the pleasure of featuring on a panel with Omar at the National Young Writers' Festival earlier this year and he is a fiercely intelligent and yet incredibly good natured and friendly soul. His music is also highly engaging and arresting, well worth a listen.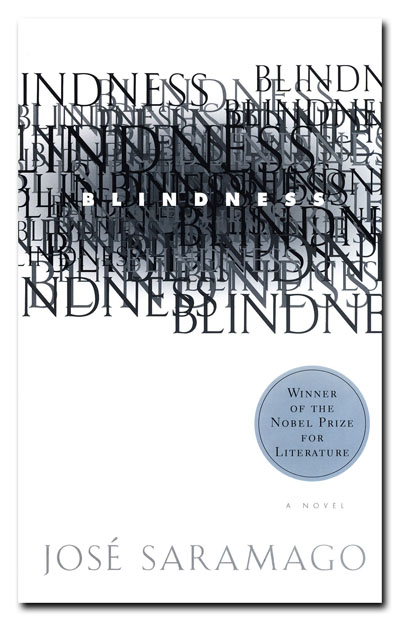 Blindness by Jose Saramago
Okay, I'll be honest. I'm only halfway through this one, but it's nevertheless one of my favourites I've read this year. I saw the film some years ago and it was passably entertaining and featured a great cast, but the book is exponentially more interesting. Saramago uses the allegory of a strange infectious blindness to examine complex themes such as morality, governance, greed and politics. There are elements of scifi thriller here, but it's a primarily a work that examines humans at their best and worst and basically exemplifies all the strengths of the novel as an artistic format. No wonder he managed to bag himself one of those peskily elusive Nobel prizes. I spent some time in Lisbon last year and in Portugal Saramago is revered as a national icon, it's easy to see why.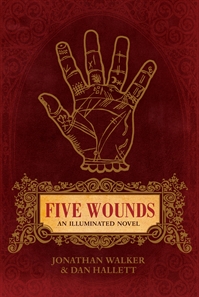 Five Wounds by Johnathan Walker & Dan Hallett
This was a profoundly fascinating piece of work, but not an easy read by any means. Visually it is inventive and captivating, simultaneously old and new. The story content is interesting but quite hard to follow and incredibly dark. I tend to enjoy fairly morbid territory in literature but this was a little to grim even for my tastes. However, if you enjoy particularly macabre writing then this might become one of your favourites.
Definitely worth the cover price just to see what the creators have done in terms of aesthetic and layout, but if you're into conventional structures or are looking for an easy read you're probably better off searching elsewhere.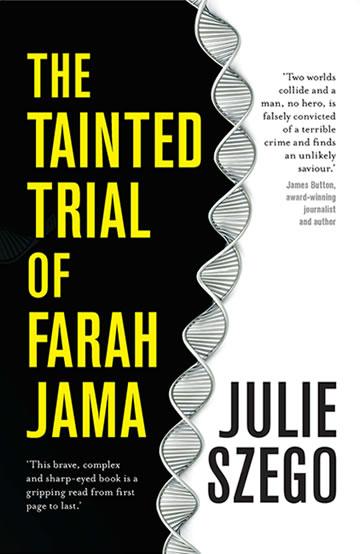 The Tainted Trial of Farah Jama by Julie Szego  
I'm not usually a fan of true crime, but I was invited to interview Julie about the book at the Reader's Feast Crime & Justice Festival earlier this year and it ended up becoming one of my favourites of 2014. The book follows the trial of Jama; a young Somalian refugee who has been falsely accused of rape via inexplicable DNA evidence. The way that Szego unpacks the multitudinous issues surrounding the case including race, religion, rape culture, assimilation vs integration and the limitations of the justice system is relentlessly beguiling. I also recommend Anna Krien's Night Games, which covered some similar territory and was equally brilliant.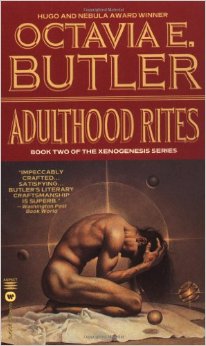 Adulthood Rites (Xenogenesis book 2) by Octavia E. Butler
While not quite as fascinating as the first book in the trilogy, the second book of the Xenogenesis series is nevertheless essential reading. Butler remains one of the (unfortunately) few African-American authors to be really successful in the scifi genre, and her work is a fascinating study on human nature and behaviour. The story follows a group of humans who have been interbred with an alien species and their return to a ruined earth. The complications in the narrative come from the various groups attempting to eek out an existence and warring over various genetic modifications they have undergone during their time away from earth. Recently there has been a push for Butler to be used in place of H. P. Lovecraft as the World Fantasy Award Statuette. More on that here.
                                       Station Eleven by Emily St. John Mandel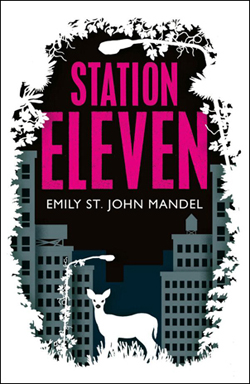 This book was recommended to me by Black Cat Books, one of my favourite book stores in the world which is sadly about to close its doors. If you live in Brisbane, you have a couple of weeks left to check them out before they are gone forever. Lately I've found myself increasingly frustrated with the commonly held attitude in the Australian literary scene that 'scifi is not a high literary art form.' Despite the fact that the Booker of Bookers was awarded to Rushdie's novel about kids with superpowers, there remains a prevailing attitude that if a novel isn't literary realism, it's just pulp fiction. This work is one of many (see also the Bone Clocks) that happily and successfully blends genres. The story follows an acting troupe that roams across a post-apocalyptic world where 99% of the population has been wiped out by disease. It flips between characters and eras in a manner that is spellbinding and highly satisfying.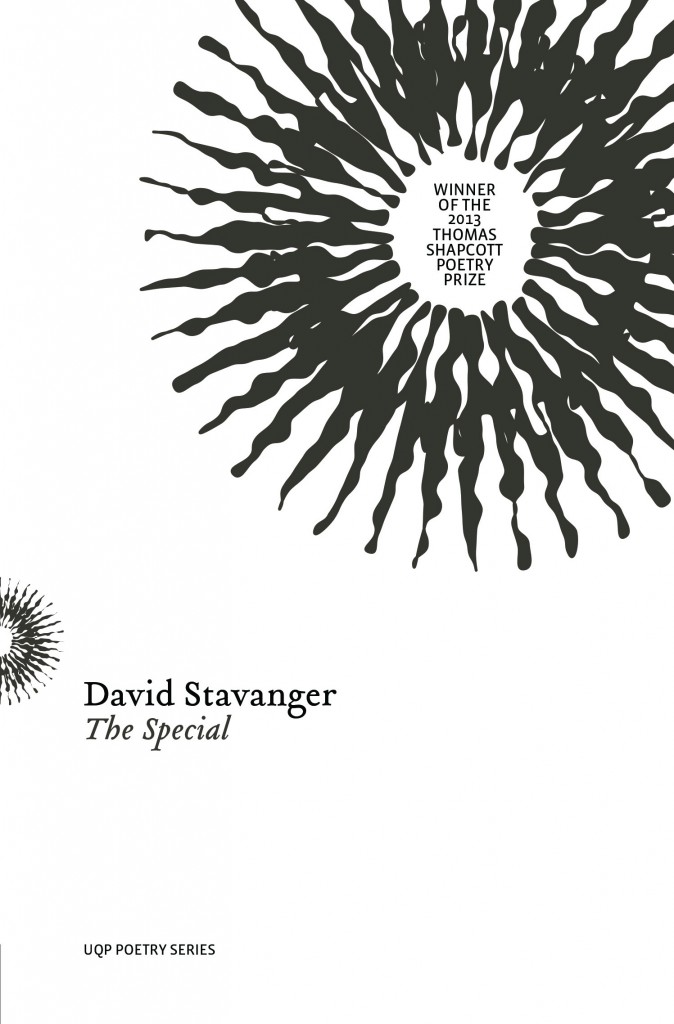 The Special by David Stavanger
Despite having appeared on countless stages in Brisbane and all over the country both as himself and alter ego Ghostboy, this is Stavanger's first published volume. I've had the pleasure of seeing him perform a number of times and he is always wildly unpredictable and incredibly entertaining, and this collection lives up to Stavanger's live performances. Dark, philosophical and funny, this is by far one of my favourite modern poetry collections. Stavanger has just been named as one of the cohosts of the Queensland Poetry Festival, so we'll certainly be seeing plenty more of him in the very near future.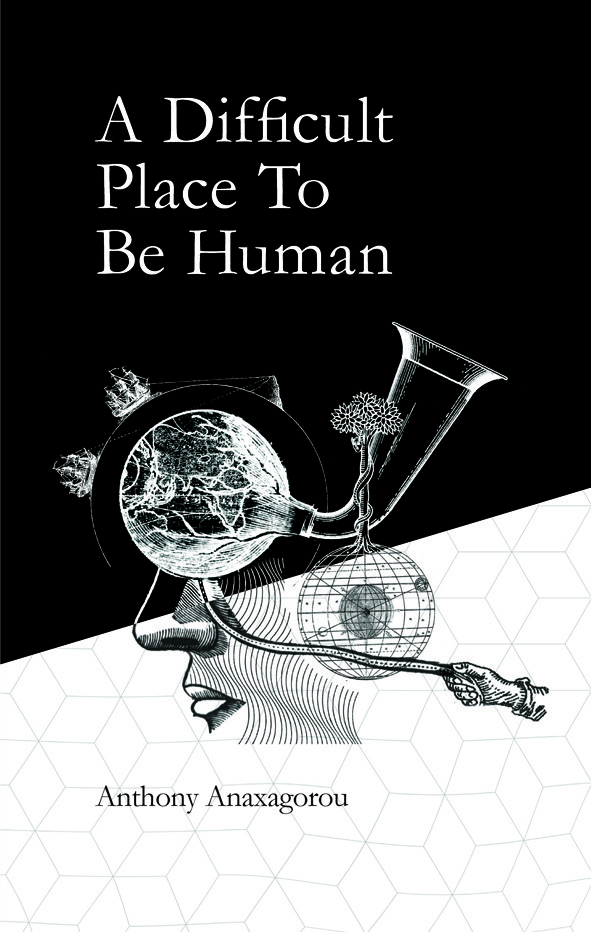 A Difficult Place To Be Human by Anthony Anaxagorou
I met Anthony at the December edition of Brisbane's infamous Ruckus Slam (where I managed to take home 2nd prize and win a woodford ticket yessssss). I was completely astonished by the way he weaved words together, a very honest and passionate performer. Poets are often admonished for putting on airs, and I personally am very fond of poets like Anaxagorou who are more concerned with speaking from the heart than trying to sound like the reincarnation of Wordsworth. I was particularly impressed by his piece The Master's Revenge, which features in this collection. Check out the video here: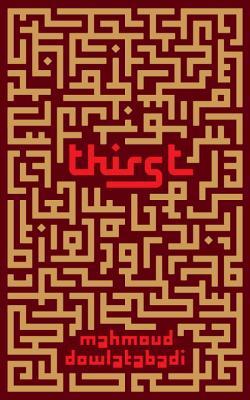 Thirst by Mahmoud Dowlatabadi
Lately I'm trying to read more Middle Eastern novels (feel free to send me recommendations!) and I found this slim little piece of genius in the Kinokuniya bookstore in Kuala Lumpur when I was on tour there earlier this year. Apparently Dowlatabadi was arrested by the Iranian regime, not for any specific infringement but because so many dissidents were found to be in possession of his work that the secret police just assumed he was up to no good. What an absolute superhero. This dream-like allegorical story within a story looks at war, humanity and propaganda. His writing is lyrical and captivating and I will certainly be seeking out more of his work.
 Rat Queens by Kurtis J. Wiebe and Roc Upchurch
There's a hell of a lot to love about this series. It's subversive, action-packed, beautifully illustrated and so fucking funny it should be illegal. It also manages to subvert a lot of classic comic book tropes. Thanks to Scott Wings for the tipoff.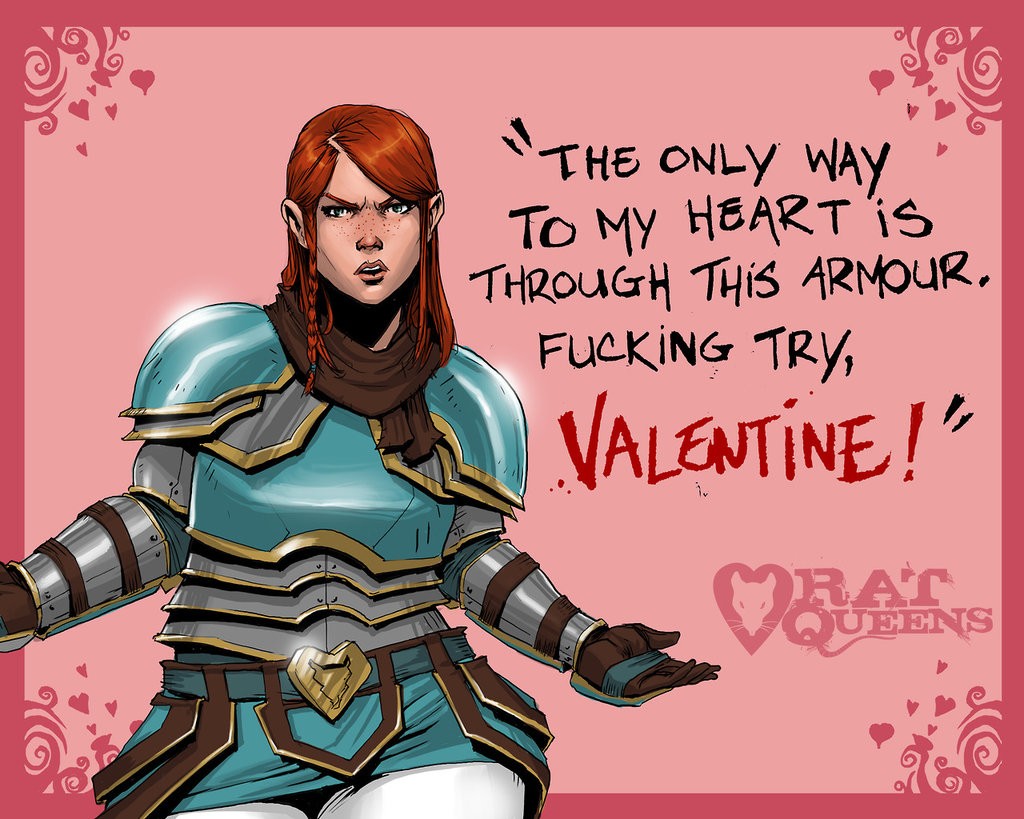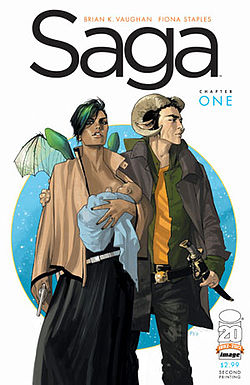 Saga by Brian K Vaughn and Fiona Staples.
IT'S JUST SO FUCKING GOOD. A beautiful, complex story about war and family and destiny filled with humour and fantastic, insane characters. The art is the best in the business right now. Just read it, for the love of all that's holy.
That's my favourites for the second half of 2014! The full list of books I read this year is here. What did you love (or hate) in 2014?
PS I released my latest novel Killing Adonis in October. Let me know if it made it onto any of your lists (favourite books, least favourite books, books I used to fend off Mormons, books I used to prop up creaky coffee tables etc.)