Listen, here's the thing; I love this city, and feel like a lot of people overlook the good things in their own cities and spend too much time complaining about the traffic and such. So I'm going to put together a couple of posts celebrating some of my favourite things about Brisbane, starting with this one about bookstores and bars. Some of them will be obvious and well known, others a little more hidden away. I hope you enjoy this little list, and maybe try and check out a few new places. Or contact me with other suggestions!
BOOKS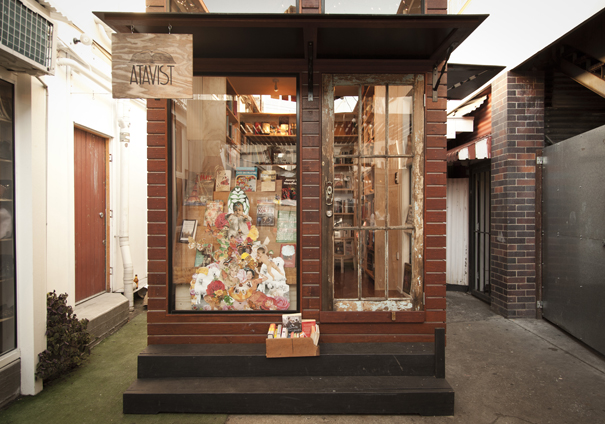 ATAVIST                                                                                                   Fortitude Valley
Located at the end of a little lane behind one of my favourite venues, the Zoo, the design of this ultra-compact bookstore is so adorable it almost defies the laws of physics. Also conveniently located near the fabulous Flamingo Cafe, so you can enjoy delicious coffee with your newly acquired and equally delicious books.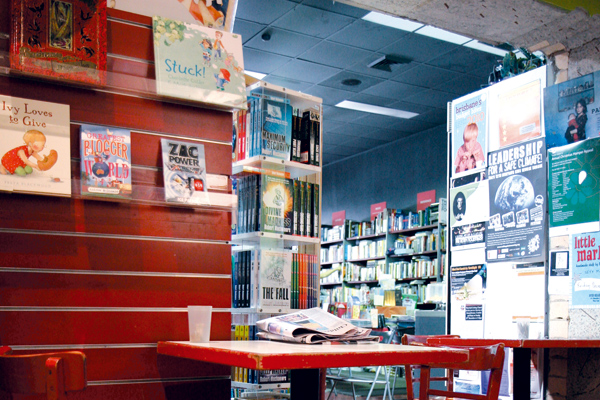 AVID READER                                                                                                        West End
Famous for supporting local and Australian authors with events in its charming courtyard. Their selection is incredible and as an added bonus some of Brisbane's best authors can often be find smiling at you from behind the cash register.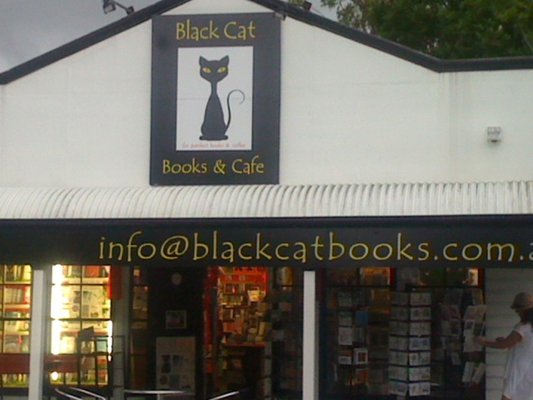 BLACK CAT BOOKS                                                                                 Paddington
These guys have been very good to me over the years. I had the launch for Zeb and the Great Ruckus there last year and I've been part of some of their other author events as well. Also I just joined their book club, which is a great little group (people who talk about books, that's my kind of people). The cafe, hidden down a little set of stairs behind the many bookshelves, has an amazing garden and the staff here know all of the things. Excellent selection of children's books as well.
Ashgrove     
I love this place. I used to live up the road and I knew any day of the week I could stroll in there with a few gold coins and walk out with a work of genius. The store itself is small but you can request just about anything and they'll order it in from their mammoth warehouse collection. Also, the mural on the side of the wall is magnificent.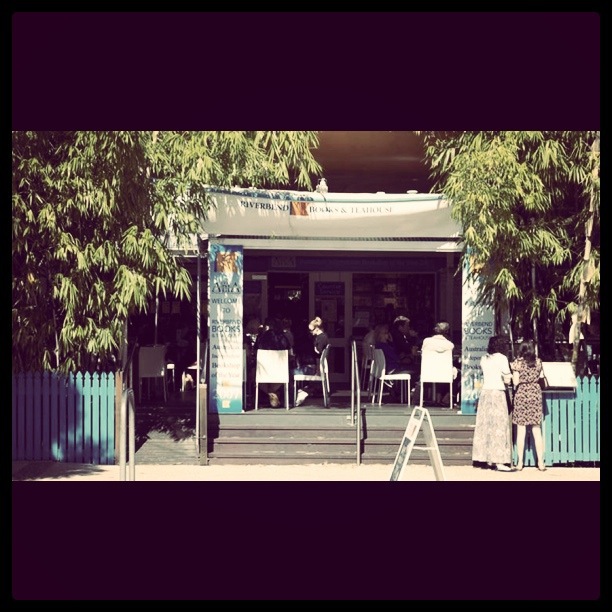 RIVERBEND                                                                                                  Bulimba
I don't get here nearly as often as I should, because it's on the other side of town, but the staff here have an encyclopaedic knowledge of literature and they host a lot of wonderful author events. The cafe is marvellous and has a great street view of the bustling streets of Bulimba.
 Further reading: Bent Books, Archives, Mary Ryan's, Pulp Fiction, Coaldrake's, Folio, Comics Etc.
 BARS
Brisbane is pretty big on venues that are equal parts bar/restaurant/cafe/performance venue, especially around West End, so some of these may fall slightly more into one of the aforementioned categories. It's not unusual to find a place that's great for a quiet coffee at 9am hosting a twelve piece Soul revival band at 9pm.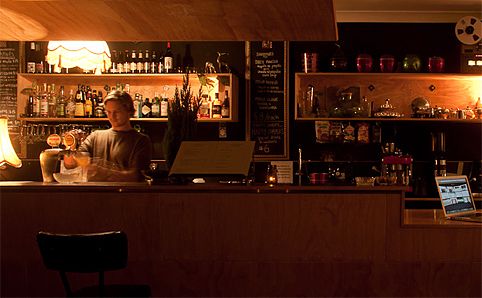 BLACK BEAR LODGE                                                                               Fortitude Valley
The venue formerly known as the Troubador had an extensive renovation a couple of years back and is now larger and even more amazing. Lots of soft lighting and vintage design, extensive cocktail list and a consistently excellent selection of bands lighting up the stage. The last gig I saw here was New Orleans street jazz band Tuba Skinny, and it was one of my favourite gigs of the year so far.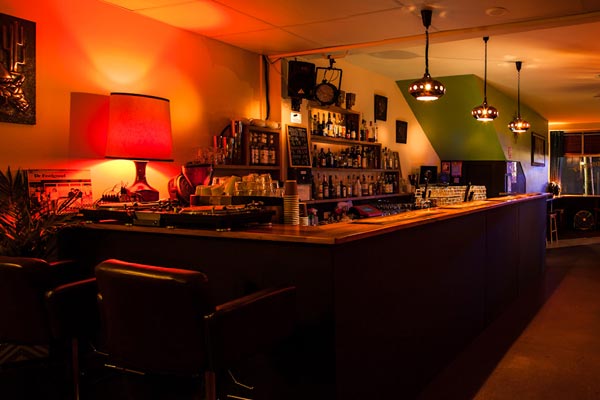 THE HIDEAWAY                                                                                           Fortitude Valley
A gorgeous small venue that offers a usually quieter alternative to the Valley's sometimes overwhelming nightlife scene, although they do also host some great rock acts on the weekend. The house ale is superb, and the staff are all very friendly. One of the best bars in town for people like to actually enjoy a conversation with their evening beverage. "WHAT?"
"I SAID: IT'S ONE OF THE BEST -"
"WHAT? I CAN'T HEAR YOU OVER THIS MASHUP OF DAVID BOWIE AND MILEY CYRUS BEING PLAYED AT EARSPLITTING VOLUME"
"I SAID: IT'S ONE OF THE BEST-"
"STILL CAN'T HEAR YOU. WANT TO GET OUT OF THIS SHITTY SUPERCLUB AND TO THE HIDEAWAY INSTEAD?"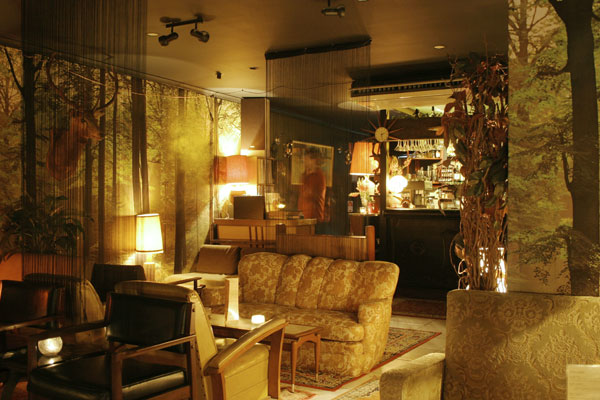 Ashgrove
I've been on a lot of dates here, and even when the date in question is disappointed by me they're always impressed by the bar, so, you know… Junk bar is damn near impossible to beat in terms of both ambience and service and the cocktail menu is inventive and original. Plus the owners love music with all of their hearts and most of their kidneys. Great vinyl selection.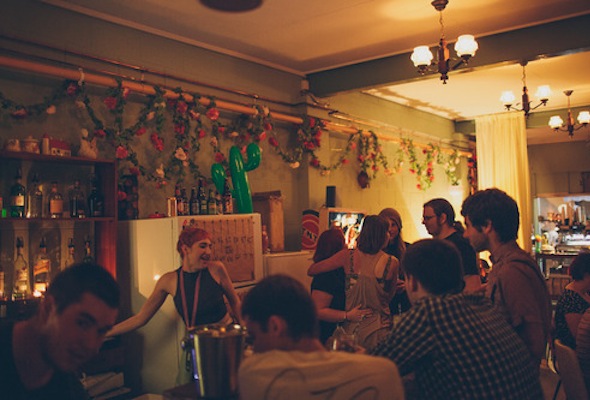 SOUTHSIDE TEA ROOM                                                                          Morningside
Run by old housemate (perhaps slightly better known as Patience of the Grates) and her partner John, Southside is eclectic and eccentric. They host everything from Mortal Kombat and Mario Kart tournaments (way more fun than watching a boxing match, so much more YELLING!) to gigs, craft nights, pop up shops, clothes swaps and trivia. Well worth checking the calendar to see what's on, or maybe just roll the dice and show up to find out what crazy shenanigans are taking place.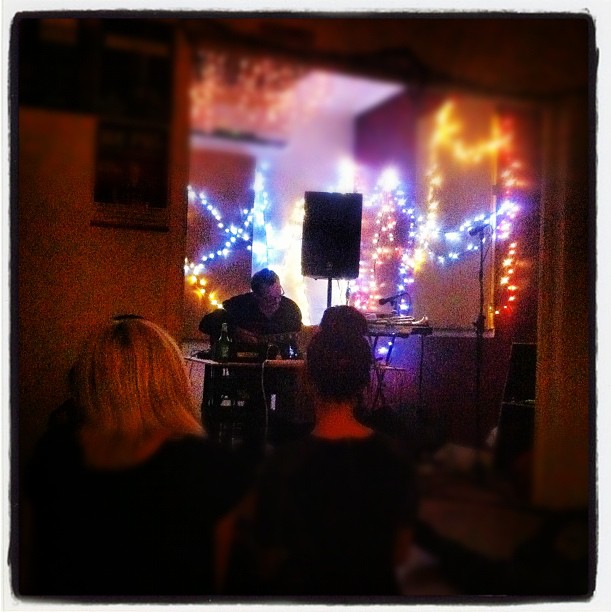 THE WAITING ROOM                                                                                    West End
I have a special fondness for the Waiting Room, as it more or less exemplifies the DIY spirit of the Brissie music scene. The venue (and recording studio) is quite literally the living room of someone's house that runs as a BYO (!) performance space and recording studio. The selection of bands is always sensational and encompasses a broad range of styles and genres. One of my favourite local bands Ghost Notes recorded their spectacular live album here last year. Being broke is no excuse for not seeing great live music! Many of the gigs here are as little as $10, and when you can bring your own beer and leave the mess for someone else to clean up, well, that's a lot smarter than sitting at home and drinking on the couch. Also, for those looking to record or rehearse, Cam is something of a local wizard and has produced a slew of great local acts.
 Further drinking: The Zoo, Rumpus Room, The End, The Box, Supermetro, Brew, The Scratch
NEXT WEEK (OR WHENEVER I GET AROUND TO IT): Cafes and Theatres